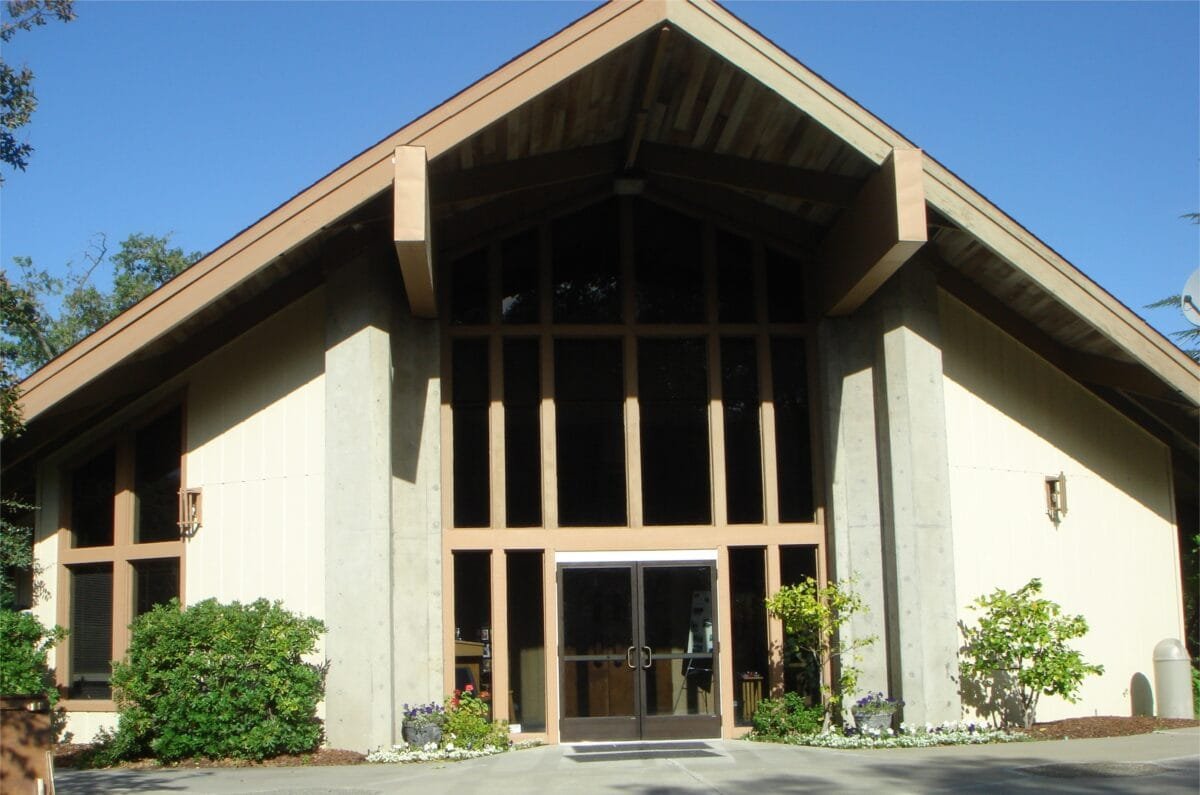 We had humble beginnings in 1955 with pastor Louis Vendem. We started by renting a near by church.
Future plans were made to purchase our current site on Eastern Ave in November 1977 under the Pastoral of Lawrence Nelson. Our charter members were Richard West, Dorothy Woolf,  Bob & Barb Ritchie, and Bob Benfield.
Since that time nine pastors have blessed us and contributed to Woodside in their own special way: Pastor; Ken Knoche, John Zapara, Robert (Bob) Taylor, Ralph Watts III, E.J. (Bud) Brackett, Ken Swanson, Jim Lorenz, and Steve McHan, Vincent Saunders.
Most Recently November, 2022 Pastor Randy Speyer came to us as senior pastor. Before joining Woodside, he was the director of mission and spiritual care at Adventist Health. He was also pastor of care and counseling at Loma Linda University Church, and former lead pastor at Palo Cedro. Under his shepherding Woodside SDA Church will continue to be a resource to the community and a center for discipleship.
Finding Woodside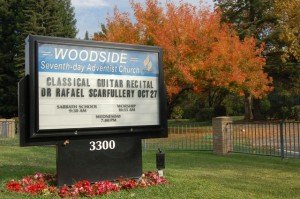 Our church and campus is located in the Arden-Arcade community within Sacramento and is bordered by the Carmichael, North Highlands, North Sacramento, and La Riviera neighborhoods.
Our Sanctuary, Classrooms and Woodside Center are a good distance from the street and can be missed; however, our sign can be easily spotted from Eastern Avenue.
Woodside SDA Church
3300 Eastern Avenue
Sacramento, CA 95821-4010
tel: 916.482.6444 
prayer line/text: 916.692.0031
Please Contact us if you would like to be added to our Quarterly physical Newsletter or Weekly e-mail Bulletin list.
A Place of Rest
We strive to maintain a peaceful, safe and friendly environment that is conducive to worship, study and communion with family, friends and God. By providing a restful distraction-free atmosphere we hope to provide a place where burdens and pains melt away and relationships are nourished and flourish.
Our campus has many places to meet, in and out of doors, to either enjoy the beauty of God's nature or escape less pleasant weather or conditions. Those venturing outside will find benches and tables in several convenient locations while others may prefer to simply unroll a blanket or stretch out on the lawn. Our Sanctuary, Classrooms and Woodside Center also provide a wealth of locations and opportunity for members and guests to meet, study and worship.
What to Expect
Visitors can choose to arrive early and attend one of our Sabbath School classes for small group bible study and discussion before service or they can simply join us later in praise, worship and study during our Worship Service.
The Woodside Seventh-day Adventist Church of Sacramento is a fellowship of Christ following Seventh-day Adventists who study, worship and have fun together.
Weddings
Are you looking for a cozy intimate church setting? Indoor? Outdoor? Or Just Reception Hall? Click Here
Contacting Us