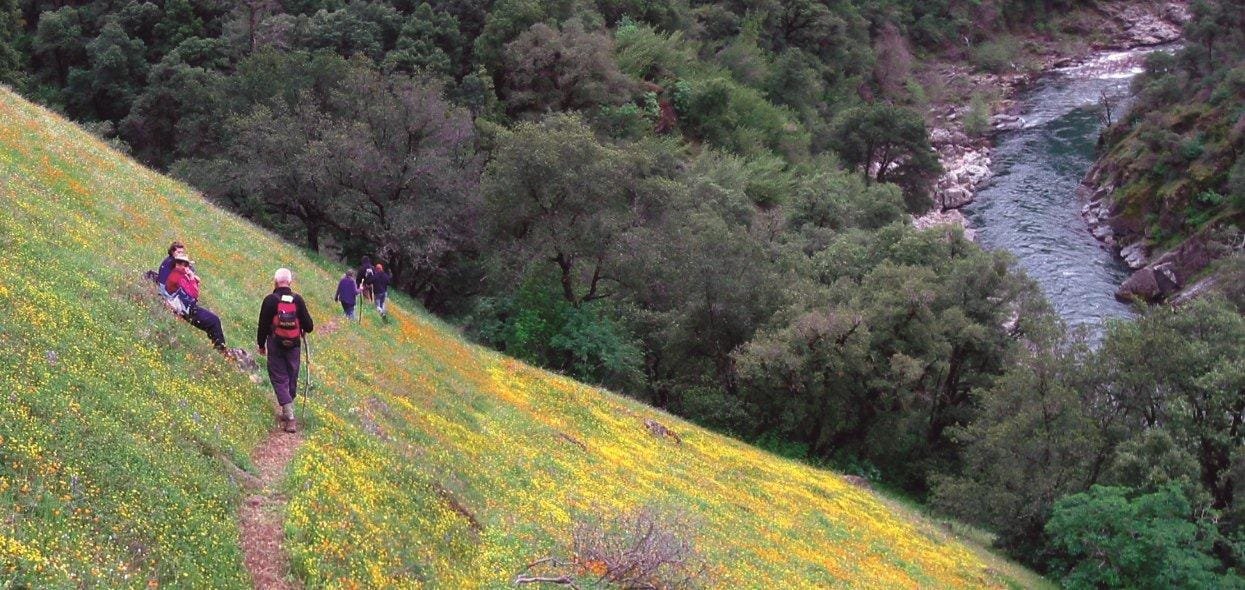 June 27, 2015, 3pm
Robie Point Trail $10 Parking
From Auburn take highway 49 south. As you pass under the railroad trestle and start down the hill toward the American river confluence, parking is 1/2 mile on the right. The trailhead is at the green gate marked "Gate 130 – Murphy's Gate to Robie point.
This is an Easy to Moderate trail with some good views of the American River Canyon, Foresthill Bridge and the old Auburn Dam construction site.
see Ken H.