The Slo-o-o-ow Cooker! Free Vegetarian Cooking Class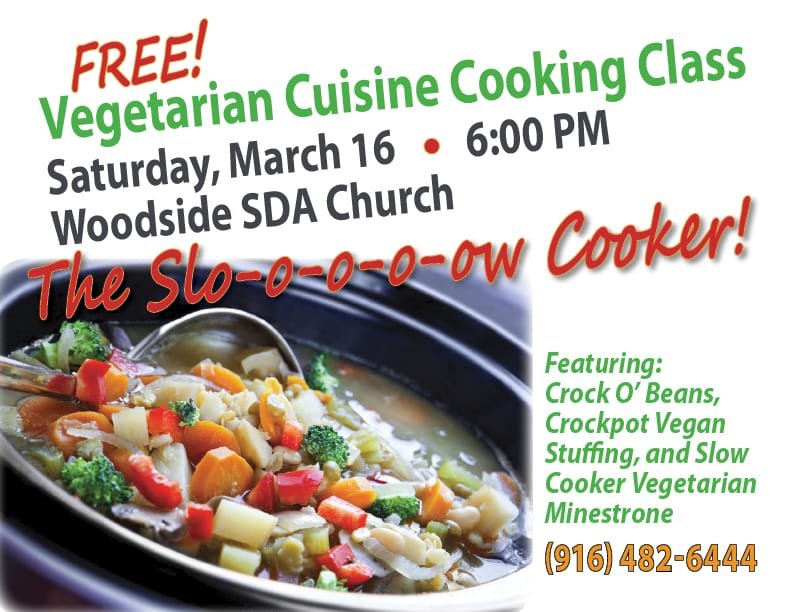 Learn to cook simple, delicious, vegetarian dishes, sample take-home recipes, door prizes and much more "fun for the whole family" at this months free vegetarian cooking class:
The Slo-o-o-o-ow Cooker!
Saturday, March 16, 2013 @ 6pm
This months class will focus on several delicious and nutritious easy-to-prepare meals perfect for your slow cooker or crock pot, including: Crock O' Beans, Crockpot Vegan Stuffing, and Slow Cooker Vegetarian Minestrone.
For more information call 916-482-6444