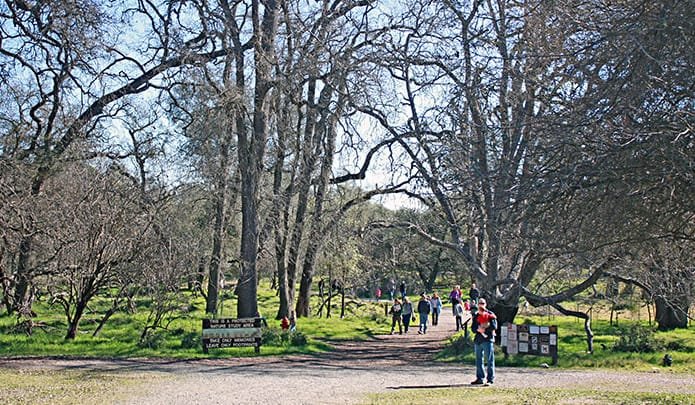 Hoffman/Effie Yeaw Center again.
Direction to Ancil Hoffman Park/Effie Yeaw Nature Center
 Meet there at 3pm
From Woodside church:  turn left onto Eastern Ave, go south.
Turn left onto Marconi Ave.  Marconi Ave turns into Palm Dr after Fair Oaks Blvd intersection.
Continue on Palm Dr  toward Ancil Hoffman park.
There will be a sign to turn right to Ancil Hoffman park at the junction of Palm and California Dr.  Do not turn right.  Staying on Palm Dr will lead to the pedestrian only park entrance.  No entrance fee.
Continue on Palm Dr around the bend, and turn right to stay on Palm Dr until you get to  San Lorenzo Dr.  Park in front of the homes, and walk down hill on San Lorenzo to park entrance.  A short walk past the park entrance is the Effie Yeaw Nature Center.  We will meet at the San Lorenzo/Palm intersection.
We will spend sometime at the Nature Center ( free admission) before the hike.  The Nature Center close
s at
4pm
.
Unfortunately, dogs are not allowed. Bring water, snacks, camera and water shoes if you plan on getting near the river to skip stones.