Discover Bible School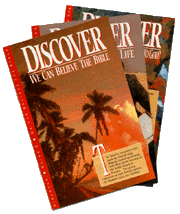 What is Discover Bible School? Simply put, it is Bible study by mail.  Participants learn to understand the Bible and enjoy reading it, while working through a printed guide and corresponding with lay ministers.
Click Here, for more information or to participate in this study online.
Comments are closed.